One of the most frequently noted characteristics of great men

George Patton



"There's a great deal of talk about loyalty from the bottom to the top. Loyalty from the top down is even more necessary and is much less prevalent. One of the most frequently noted characteristics of great men who have remained great is loyalty to their subordinates."
Compiled by Thomas George
editor@Great-Messages.com
Dear Savitrie
Biblical Answers to your Problems
*The Book*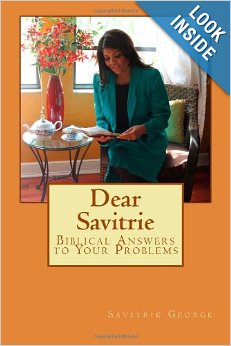 $9.99
Savitrie gives you the Biblical answers to questions such as burning the Koran, Barack Obama, astrology, psychics, abortion, the morning after pill, gay marriage, Harry Potter, white lies, divorce, baptism, war...