Sin is a poisonous weed

A. W. Tozar



"Sin is a poisonous weed that throws the whole nature out of order. The inner life disintegrates; the flesh lusts after forbidden pleasures; the moral judgment is distorted so that often good appears evil and evil good; time is chosen over eternity, earth over heaven and death over life."
Compiled by Thomas George
editor@Great-Messages.com
Dear Savitrie
Biblical Answers to your Problems
*The Book*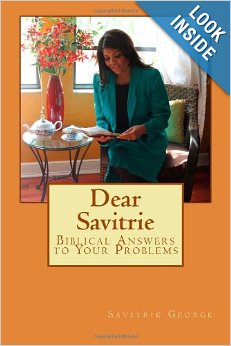 $9.99
Savitrie gives you the Biblical answers to questions such as burning the Koran, Barack Obama, astrology, psychics, abortion, the morning after pill, gay marriage, Harry Potter, white lies, divorce, baptism, war...