There is no darkness in faith

Smith Wigglesworth



"God's word is from everlasting to everlasting. His word cannot fail. God's word is true and when we rest in the fact of its truth what mighty results we can get. Faith never looks in the glass. Faith has a glass into which it can look. It is the glass of the perfect law of liberty. "Whoso looketh into the perfect law of liberty, and continueth therein, he being not a forgetful hearer, but a doer of the work, this man shall be blessed in his deed." To the man who looks into this perfect law of God all darkness is removed and he sees his completeness in Christ. There is no darkness in faith. There is only darkness in nature. Darkness only exists when the natural is put in the place of the divine."
Compiled by Thomas George
editor@Great-Messages.com
Dear Savitrie
Biblical Answers to your Problems
*The Book*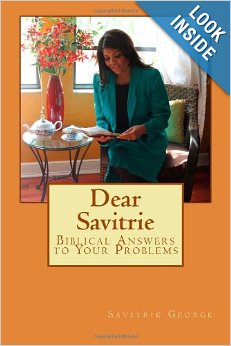 $9.99
Savitrie gives you the Biblical answers to questions such as burning the Koran, Barack Obama, astrology, psychics, abortion, the morning after pill, gay marriage, Harry Potter, white lies, divorce, baptism, war...