Resolution

James Allen

"Resolution is the directing and impelling force in individual progress. Without it no substantial work can be accomplished. Not until a man brings resolution to bear upon his life does he consciously and rapidly develop, for a life without resolution is a life without aims, and a life without aims is a drifting and unstable thing."
Compiled by Thomas George
editor@Great-Messages.com
Dear Savitrie
Biblical Answers to your Problems
*The Book*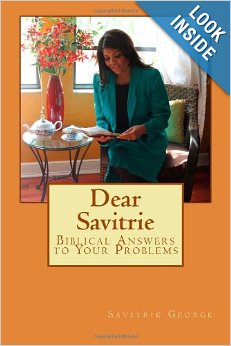 $9.99
Savitrie gives you the Biblical answers to questions such as burning the Koran, Barack Obama, astrology, psychics, abortion, the morning after pill, gay marriage, Harry Potter, white lies, divorce, baptism, war...