Ten divine qualities

James Allen

"It is the total abandonment, the complete annihilation of these ten elements, for they comprise the body of desire. On the other hand it teaches the cultivation, practice, and preservation of the following ten divine qualities:"


Purity
Patience
Humility
Self-sacrifice
Self-reliance
Fearlessness
Knowledge
Wisdom
Compassion
Love

These comprise the Body of Truth, and to live entirely in them is to be a doer and knower of the Truth, is to be an embodiment of Truth. The combination of the ten elements is called Self or the Personality; the combination of the ten qualities produces what is called Truth;"
Compiled by Thomas George
editor@Great-Messages.com
Dear Savitrie
Biblical Answers to your Problems
*The Book*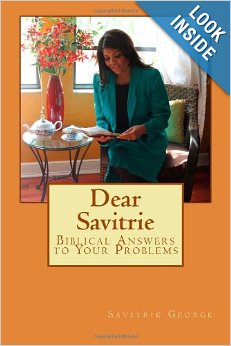 $9.99
Savitrie gives you the Biblical answers to questions such as burning the Koran, Barack Obama, astrology, psychics, abortion, the morning after pill, gay marriage, Harry Potter, white lies, divorce, baptism, war...